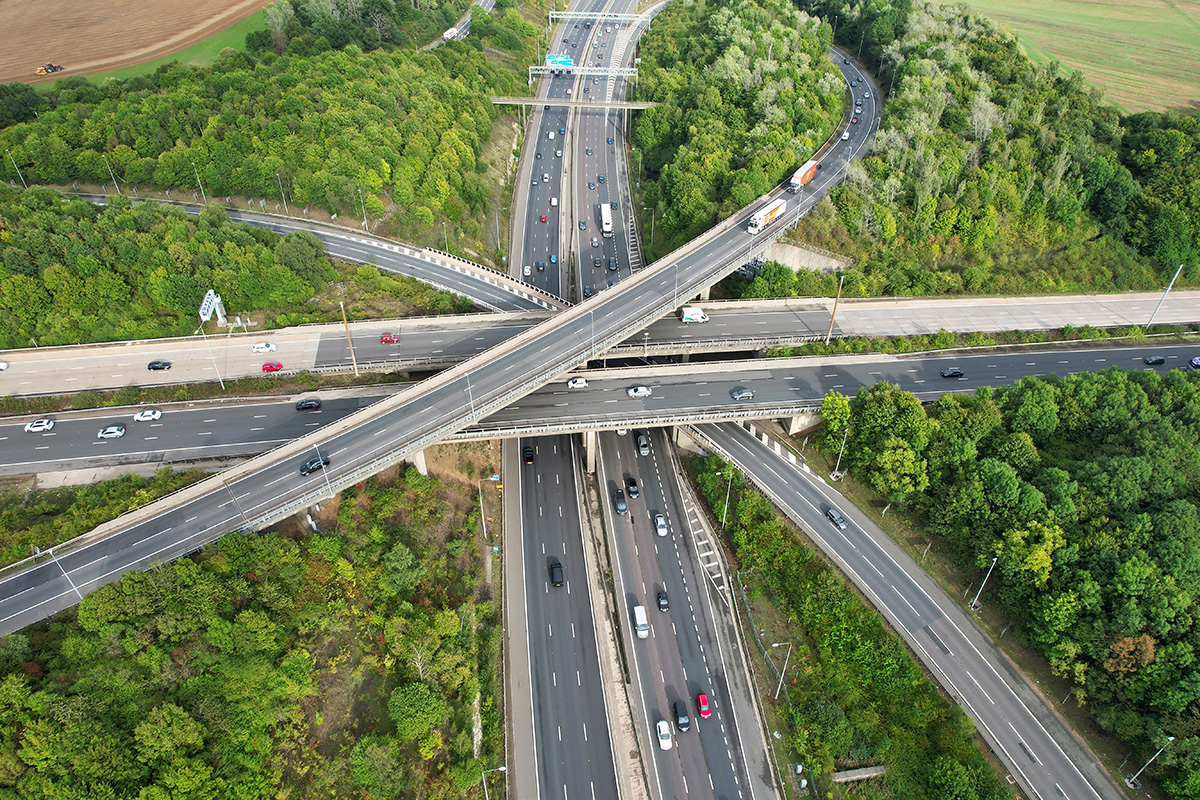 How Does Inflation Affect the Supply Chain?
The Bank of England's quarterly Monetary Policy Report, published on May 11, 2023, said that inflation is too high. Since summer 2022, inflation has hovered around 10%.
In March 2023, prices were 10.1% higher than the year before. 8% higher than the Bank of England's 2% target. The war in Ukraine, higher prices of goods bought abroad, businesses charging more for their products and services because of their own increased operational costs, and of course, the cost of living, have all contributed to inflation. Most everyone has felt the pinch.
Since the end of 2021, the Bank of England has been raising interest rates to combat inflation. From December of that year to May 2021, interest rates rose from 0.1% to 4.5%. Most of us have felt the pinch. Even if it's been when we've visited the supermarket or opened our quarterly energy bill.
The Bank of England's Targets
In their Monetary Report, the Bank of England said that they expect inflation to fall to 5% by the end of 2023. Consumers will likely notice that energy prices will fall. Fuel prices for May 2023 are 143.97 p for petrol and 150.8 p for diesel, according to the RAC.
This is a considerable difference from the record highs consumers experienced in July 2022, when the average price of gasoline was 191.53 p per litre and 199.05 p for diesel.
While it's likely that inflation will push the costs of fuel, food, petrol, and diesel higher than most every single consumer is happy with, the Bank of England has said that they expect inflation to keep falling throughout 2023, reaching the 2% target by late 2024.
Supply chains and inflation
Supply chains aren't immune from inflation. Far from it. To bolster resilience, supply chains need to be robust in the face of inflation. This includes discovering more cost-effective ways of managing operational costs without compromising service quality.
Many are looking to technology and innovation as a way of managing supply chain efficiency and cost, in addition to utilising labour and materials with more intelligence to minimise any impact inflation has on supply chains.
Inflation complicates procurement. When buyers face increased costs, demand typically falls. This results in the production of fewer goods and services. Operational processes need to be honed across businesses, with all departments, from logistics and warehousing to sales and marketing,
Operational approaches should adopt a measured approach that is also agile and responsive. This is true of all departments. Where possible, supply chain stakeholders should support wider teams, including the sales and marketing, warehousing, and logistics teams.
As inflation has reduced supply, cross-sector businesses have been forced to raise their prices. This has created the circumstances the UK has found itself in today. Container shipping rates and delivery times have recovered recently; however, this hasn't eased consumer prices. If inflation returns to its target 2% rate in 2024, price increases will dramatically slow. However, high consumer prices may remain.
The supply chain and logistics
Over the last 12 months, supply chain and logistics professionals have been vocal in their opinions that inflation has negatively impacted their businesses. Their issues have only been compounded by port congestion, the cost of container imports, and the lack of available labour. Fuel prices have driven up transportation and freight costs, which, due to driver shortages, were already on the rise.
The result? Capacity constraints and price increases. Longer lead times and delayed orders. The bottom line is that the integrity of the supply chain has been compromised.
What can supply chains do to mitigate the impact of inflation?
No matter how efficient you believe your supply chain to be, when external factors, like inflation, challenge its integrity, it's important that organisations take appropriate measures to manage supply chain risk.
There are a few key actions that organisations can take to mitigate supply chain risk. These are as follows:
The stress test
By mapping out supply chains and running disruption scenarios (including variants and combinations), organisations can determine how robust their supply chains are. To mitigate the impact of inflation, organisations must understand their main cost drivers and where increased costs could cause considerable losses. This promotes risk awareness and allows for appropriate strategies to be put in place to increase resilience.
Reviewing supplier financial resilience
Organisations shouldn't neglect checking the financial health of their suppliers. High inflation rates can cause a change in supplier behaviour, something that's only exacerbated by high inflation. The worst-case scenario is that a key supplier goes into administration, and you're left without a backup plan.
Be sure to safeguard your own future by putting strategies in place to seamlessly transfer between suppliers if the time comes when this may be necessary.
Perform a thorough risk assessment
Pay attention to your critical suppliers and their sub-suppliers to identify key risks that could drastically impact your business' resilience and the supply chain. Business costs that have increased because of inflation tend to have a compounding effect on supply chains. If you don't want your business exposed to this, it's paramount to understand the impact and have response plans ready to be implemented.
Implement a digital supply chain
Integrating a set of processes that provide real-time insight into supply chain status and performance using advanced technologies is the best way to ensure that stakeholders can make informed decisions.
Running models, including those focused on monitoring real-time disruption potential, will help businesses avoid making errors that cost time, money, and potentially even customer relationships.
There are several key benefits to implementing a digital supply chain. These are:
Accelerating innovation
Reducing time-to-market
Maximising productivity and efficiency
Reducing cost
Improving customer satisfaction
Be sure that your logistics strategy is robust
If it's evident that inflation is affecting your logistics strategy and it's not operating to its full potential, consider evolving it. Don't forget, an efficient logistics network reacts quickly to market disruption.
The goal should always be to discover the most favourable (often the lowest) overall cost, one that meets your business expenditures and customer needs. From transportation management to automation, a well-optimised logistics strategy significantly bolsters business performance.
Changes can be simple. Leveraging the right business to improve your business' logistics performance, for instance, Chase Equipment's market-leading loading bay equipment, for instance, can bolster the performance of goods transportation, helping businesses improve their reputation.
Monitor energy consumption
Fuel, gas, and electricity are all critical costs in manufacturing and distribution. Yes, fuel costs have come down, but they're still high enough to cause serious disruptions to logistics, warehousing, and just about every other area of your business. However, there are ways to improve energy efficiency and reduce business costs.
Monitor energy consumption.
Keep any equipment in good working order, upgrade where possible to improve performance, and mitigate significant energy consumption.
Be sure that you're on the best energy tariffs and renegotiate if needed.
If not already, use only energy-efficient lighting.
Reduce any wasted energy.
Inflation causes issues in the supply chain, which can be resolved
The bottom line is that inflation causes supply chain issues. Broadly, the results are a reduction in performance that's potentially costly, delays, increased operational costs, and unhappy customers.
The good news is that with a little foresight, planning, and changes to the operations—even the integration of technology—you'll be able to, as best as possible, safeguard yourselves from any of the potential pitfalls caused by inflation.
Remember, as we've said, the Bank of England does expect inflation to drop to 2% in 2024, but that doesn't mean that high supply chain costs will automatically be reduced. What does this mean? Now is a good time to check how resilient your supply chains are and mitigate any disruptions in the future.
Resources:
https://www.bankofengland.co.uk/monetary-policy-report/2023/may-2023#:~:text=CPI%20inflation%20was%2010.2%25%20in,have%20been%20close%20to%20expectations.
https://heycar.co.uk/blog/latest-fuel-prices