Chase Dock Levellers
Chase Equipment dock levellers are well-made solutions for precisely compensating/bridging the height gap between vehicle bed and the loading dock. Using our dock leveller, the load can be moved in or out of the vehicle in a single continuous horizontal movement.
There are two types of dock levellers: swing-lip and telescopic lip.
Download Product PDF:
Dock Levellers
A 3D product PDF for our telescopic lip dock leveller is available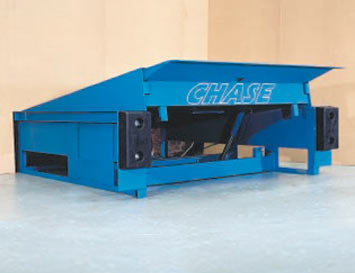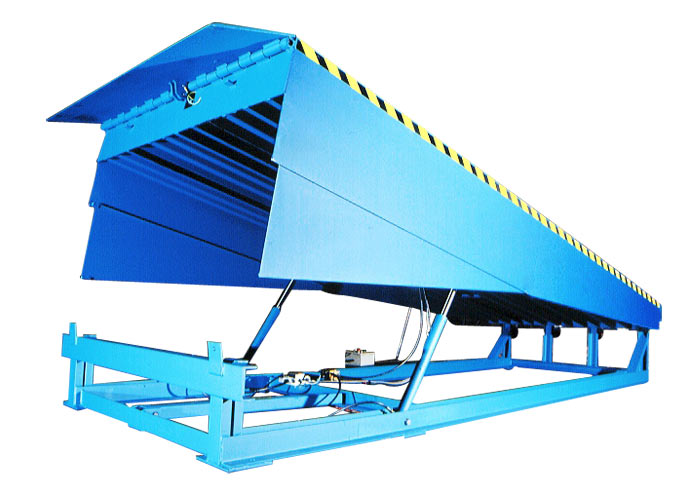 Dock Levellers
All models are of steel construction and incorporate specially selected materials such as anti-slip deck and lip plates with high grade steels for hinge bushes and fulcrum pins
Specific factors have been considered within the design of the leveller support frame to ensure that the loads transferred from the deck are correctly distributed to minimise long term fatigue
The design of the deck permits limited diagonal torsion movement without fatigue to its structural integrity. This will enable loading/unloading of canted vehicle beds
The electro-hydraulic system is powered by a motor rated between 0.75 and 1.1 kw depending on leveller size, requiring a supply voltage of 415/440V 3 phase and earth
The control voltage is 24 volt via the transformer housed within the wall-mounted control box which offers protection to IP55
Corrosion resistance is minimised with a high specification rust inhibiting paint
Pit sitting or suspended frame which allow use of tail-lift accommodation
All of our units are manufactured to the latest European Standards and meet all safety requirements of the European directive BS EN 1398:2009
Available Options
Free standing dock leveller, no need to form pit or loading dock
Door interlock facility to avoid door damage
Vehicle Restraint System interlock facility
High impact absorbing buffers
Galvanised finish to main structure
Foam insulation to dock leveller under deck for sound reduction and insulation purposing
Hinged lip or extending lip
Buffers
Kerb angles for pit edge construction
Pit suspended frame Dock Levellers (both swing and telescopic)
Cast in Dock Levellers (both swing and telescopic)
Brush seals to side and rear of deck assembly to assist in vermin & temperature control
Automatic docking light interface facility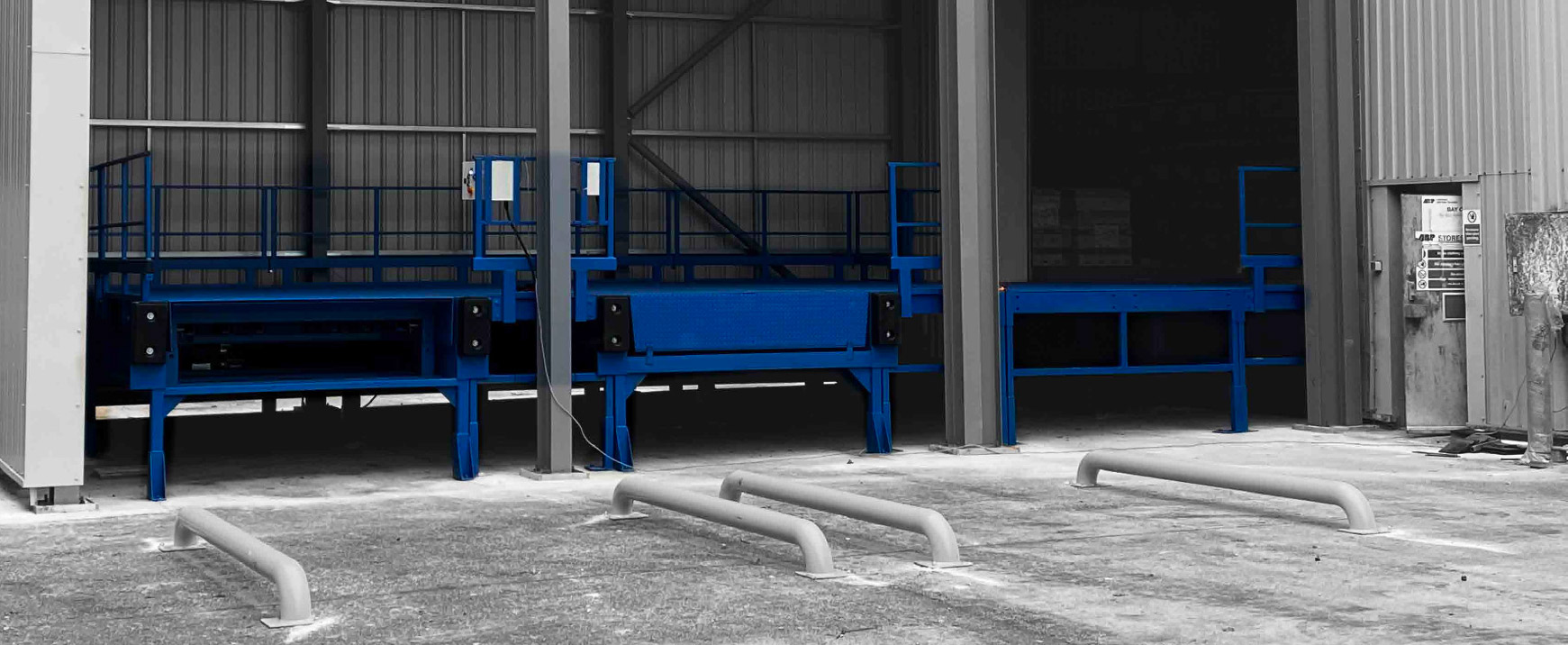 Get a Quote
Book a call to find out more about our full range of products & services and get a quote.
Or Call on 01902 675 835