Chase Edge of Dock Levellers
Edge of Dock Levellers are a safe and economical alternative to loose bridging plates and inbuilt electro – Hydraulic units.
Unobtrusive yet extremely effective, the spring-assisted design, incorporating a hinged lip, is adaptable for many locations and can be installed in a fraction of the time of conventional pit-mounted levellers. Limited space, no pit.
The Chase Edge of Dock Leveller is an option to vehicle loading efficiency. The leveller is brought into operation after a vehicle has docked squarely and centrally against the buffers. Housed in a sleeve, mounted between the lip plate and buffer, the operating lever is lifted and pulled rearward. This enables the lip plate to extend and rest on the vehicle bed. Parking is affected before the vehicle departs by extending and pulling back on the lever to automatically disengage the cam mechanism.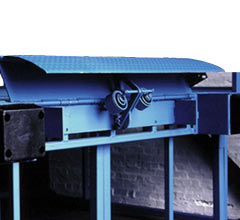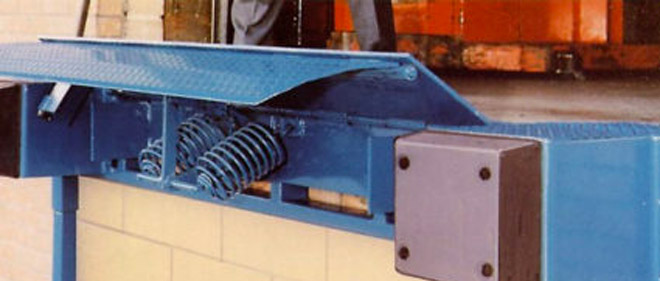 Features of the Chase Edge of Dock Leveller include:
Capacity 9,000 kg roll over load
Surface: Steel chequer plate with chamfered lip edge for smooth transition
Buffers: 102mm x 305mm x 330mm
Lip extends to 317mm beyond bumper face
Maintenance is limited to occasional lubrication of hinge tubes
Quick to position with minimal effort
Can be engaged or parked with vehicle in docked position
Will accommodate vehicles with bed heights that are within plus or minus 100 mm of loading bank
Can be electrohydraulically operated as an option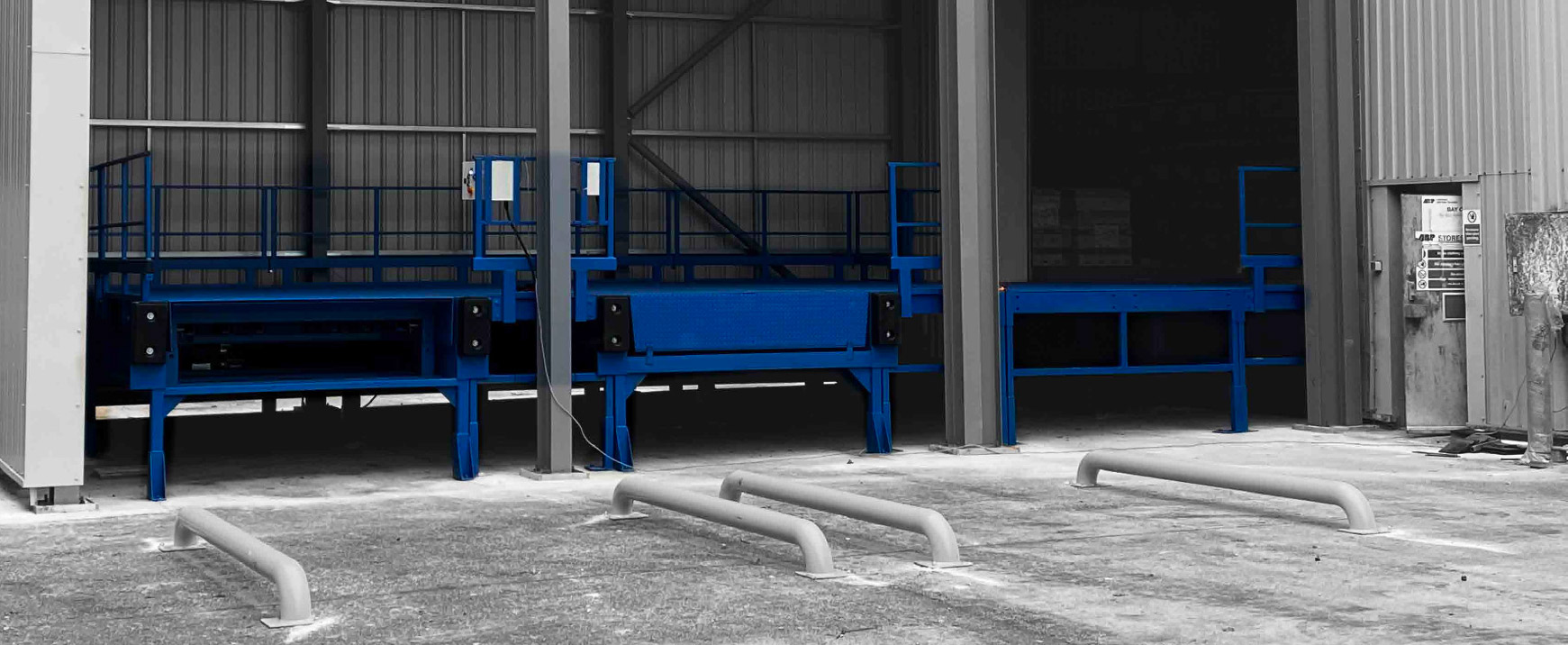 Get a Quote
Book a call to find out more about our full range of products & services and get a quote.
Or Call on 01902 675 835