Loading Bay Equipment Service & Support
UK-wide Loading Bay Equipment Servicing and Support
Having access to a knowledgeable and experienced support team with the acumen to provide optimal technical assistance when you need it is vital for seamless operations.
As ideal as it would be, materials handling equipment doesn't operate seamlessly 24/7 for years while needing zero maintenance. Goods lifts, mobile loading ramps, modular docks, container loading ramps and handling equipment of all descriptions require regular servicing to avoid any operational downtime.
Supply of replacement doors, dock shelters, additional doors, dock levellers, goods lifts, complete refurbishments, and integrated control panels.
Finding a business with the knowledge, experience, and dexterity to provide the full spectrum of loading bay servicing and support to operators across the entire UK can be a challenge. This is exactly what Chase Equipment can do.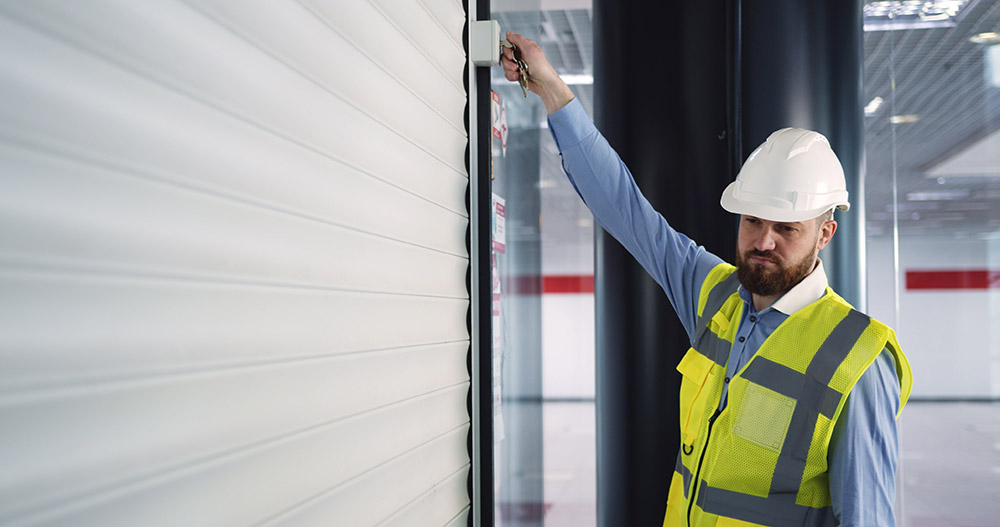 What Chase Equipment Can Offer
We will make sure that your loading bay equipment is in optimal working order. Whether you're experiencing malfunctioning equipment or want to secure an ongoing seamless operation, our team of fully qualified engineers have the acumen to service and repair loading bay equipment of all descriptions.
Our planned and reactive services are 100% tailored to your requirements. Whether during working or unsociable hours, fixing negligible or comprehensive faults, we can help you minimise downtime.
From refurbishing single or multiple bays to replacing dock levellers or individual doors, even retrofitting open protocol hardware, our fully qualified, experienced, and knowledgeable engineers will complete work all work with minimal disruption to your business.
Whatever your requirements are our philosophy is quite simple.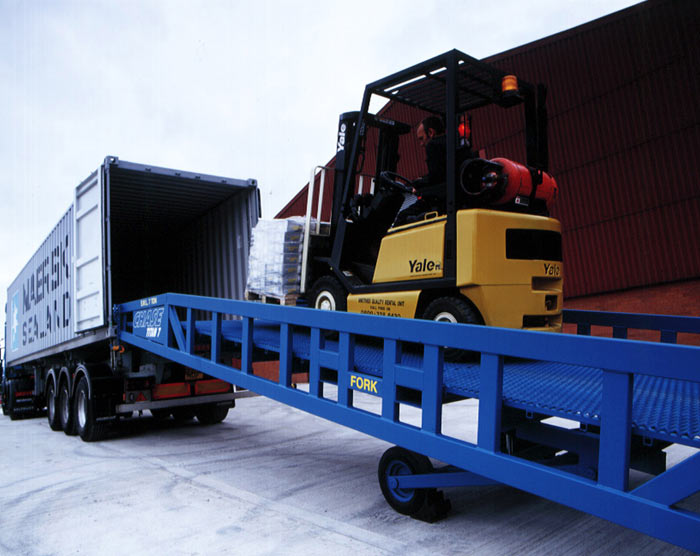 An Overview of What We Can Offer
Below is an overview of the range of services we have provided UK-wide customers.
Service Contracts
If you need a reputable materials handling business to inspect or service your loading bay equipment, everything from static or mobile ramps, goods lifts, roller shutters to dock levellers and sectional doors, we can help. Servicing of equipment supplied not just by us but all manufacturers.
We offer one-off services to inspect your equipment and fix any issues or scheduled inspection and maintenance to whatever frequency suits your business needs.
Planned Preventative Maintenance (PPM)
If you want to take a proactive approach to your servicing and support, therefore guaranteeing continuous loading bay productivity and prolonging equipment lifespan, why not choose our PPM service.
Designed to provide regular servicing, our highly skilled service engineers will visit your site and complete required maintenance of all loading bay equipment. This way you'll be able to achieve optimal productivity all year round.
What's more, our dedication to providing our customers with a responsive service is evident by the online and telephone support we can also provide you.
Technical Assistance
As proactive as you can be to ensure seamless operation of your loading bay equipment all year round, we appreciate that sometimes equipment can develop unforeseen malfunctions, compromising productivity.
Should you be unfortunate enough to face this dilemma, we provide a rapid and responsive service to resolve the problem you're facing comprehensively as quickly as possible.
Our nationwide network of service engineers can provide you with technical assistance 24/7, all year round.
Spare Parts
We stock a wide range of spare parts so we can deploy engineers with the required parts needed to fix any malfunction quickly, minimising any disruption to your business.
Equipment Refurbishment
To extend the lifetime and achieve a more cost-effective loading bay, we offer comprehensive equipment refurbishment. Products can be either uplifted and transported to our factory for complete overhaul or refurbished on-site (depending on the product).
Our Credentials and Acumen
We are committed to improving on-site standards and safety. All our engineers are fully certified by the UK construction industry, holding DS- relevant NVQ's and CSCS cards. This assures our customers that they have earned the essential qualifications and completed requisite training to complete all on-site work safely and efficiently.
Better still, our engineers undergo routine refresher training to ensure they are able to consistently provide the very best service levels as materials handling equipment evolves.
This training ensure we are able do carry-out PUWER inspections on your loading bay equipment; essential to meet current legal requirements
All the equipment we use has been rigorously safety tested at regular intervals, to maintain in good order, and ensures that we can deliver a lauded level of service – safely.
We're proud to have built relationships with leading blue-chip businesses throughout the UK, including multiple nationwide distribution centres, with whom we hold contracts with.
Our Experience and Innovation
We have years of experience designing and manufacturing loading bay equipment. This expertise makes Chase Equipment ideally positioned to provide customers with solutions perfectly suited to their space and requirements.
Contact us today to arrange a consultation. We'll be able to provide you with the solutions you require. From the most cost-effective ways of maintaining loading bay equipment to more specialised solutions, like supplying longer dock levellers' lips to accommodate trucks of a different size, we will work with you to provide a tailored solution.
Interested in learning more detail about the range of support and services that Chase Equipment can provide you? Get in touch with us today.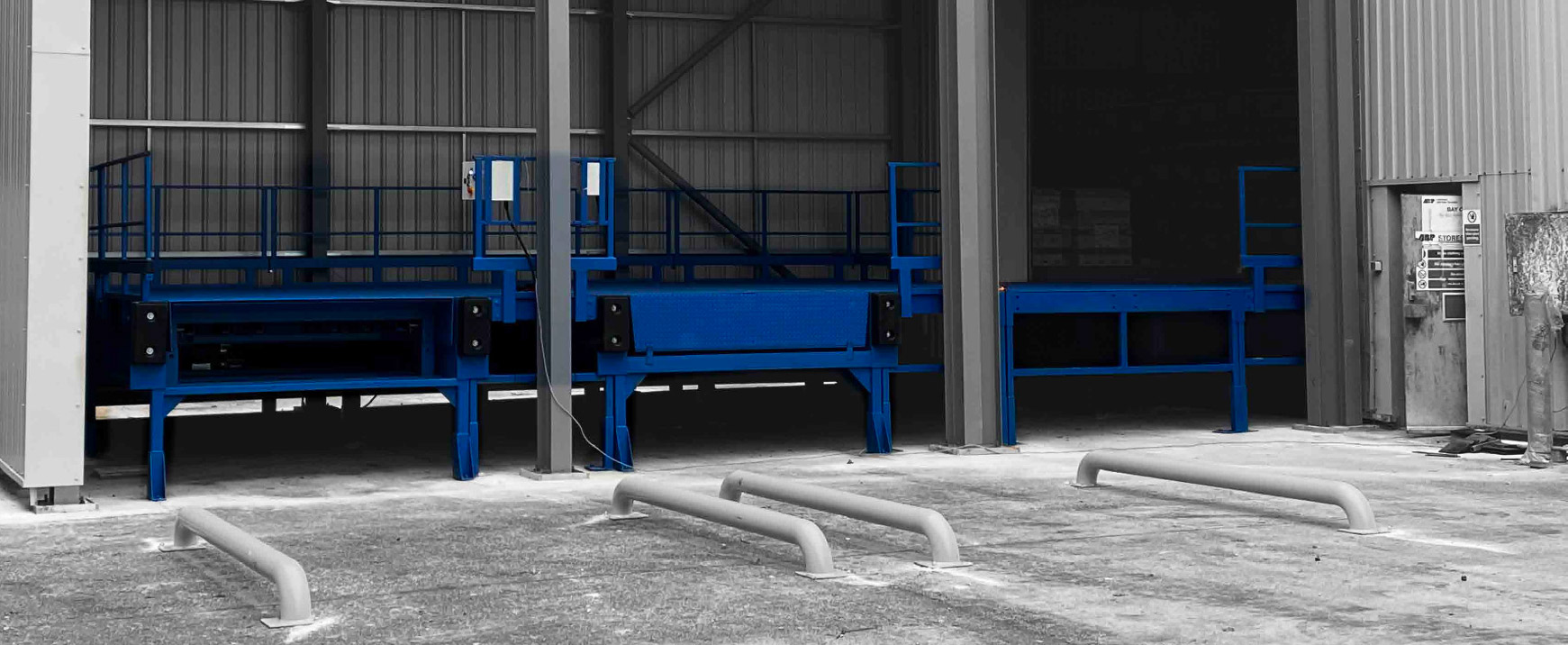 Get a Quote
Book a call to find out more about our full range of products & services and get a quote.
Or Call on 01902 675 835