Chase Mobile Loading Platforms
If you haven't got dedicated loading bays or simply don't want to tie them up whilst unloading deliveries, this Mobile Loading Platform creates a safe working environment at the rear of the vehicle.
Easily moveable by using a forklift the platform gives a very stable working area.
With a safe working load of 3000kg (or more if required) the size of the platform can be designed to suit your requirements. It comes complete with an access ladder, chains to secure openings when not in use and flaps to bridge the gap to the truck. Forklift pockets are integrate to ensure safe transport with a forklift truck. With no hydraulics to maintain, service costs are kept to a minimum.
These are also ideal when emptying trucks or containers of non-palletised goods, move the goods onto pallets on the platform and then use a forklift to collect the pallet.
Various Options Include
Moveable casters
Canopy to keep the rain off
Various gates and handrails
Alternative sizes
Securing chains and vehicle chocks
Additional antislip surfaces
Access ladder
Bridging flaps
Chains to secure openings
Access steps
Handrails
Tried and tested design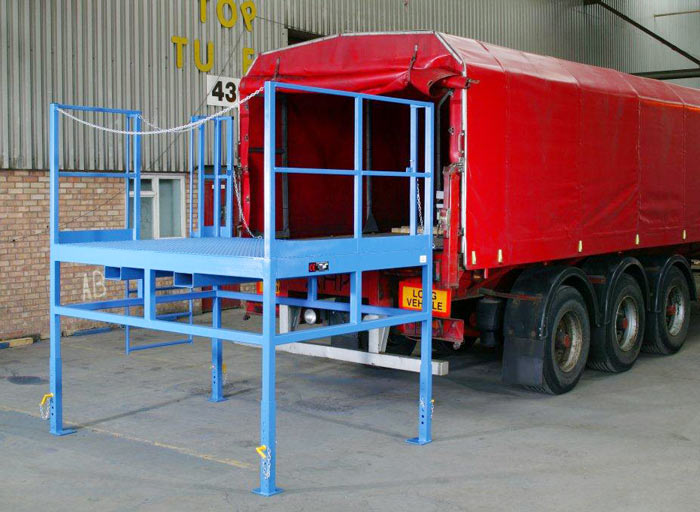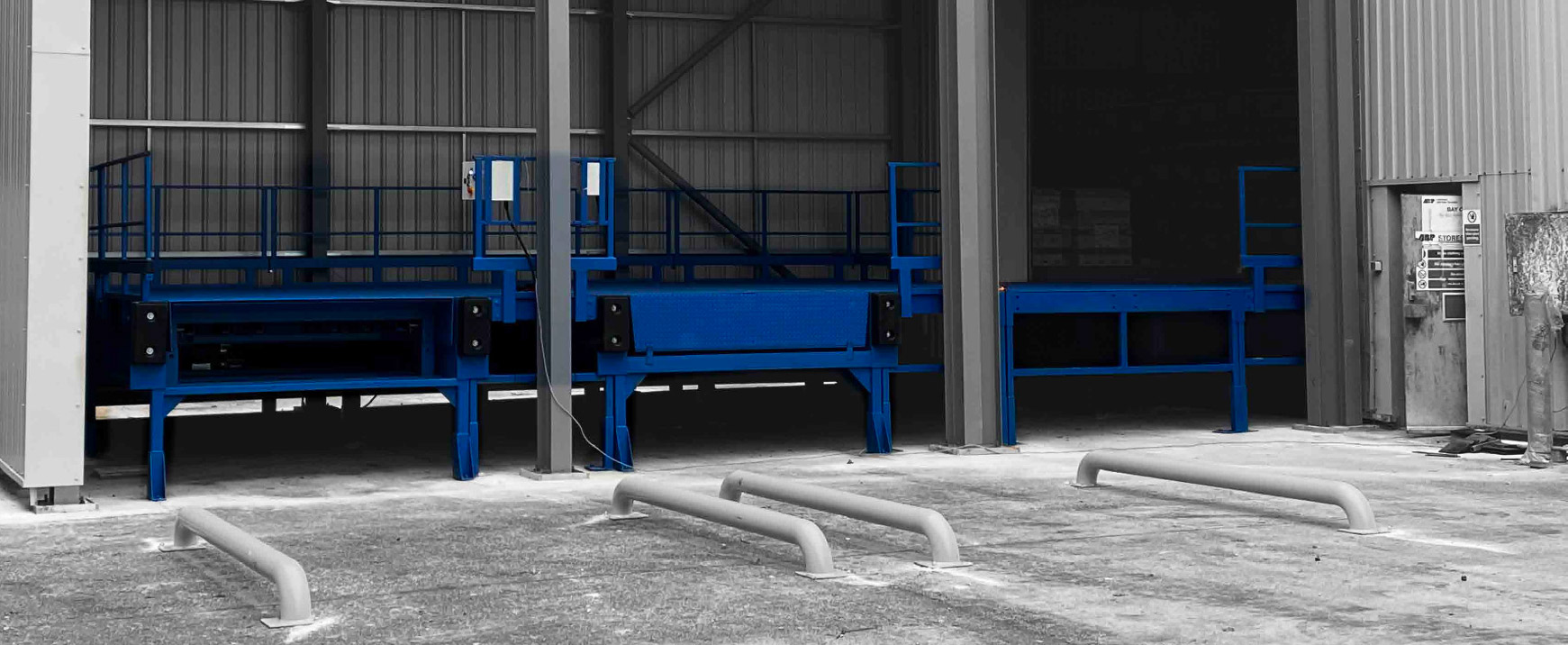 Get a Quote
Book a call to find out more about our full range of products & services and get a quote.
Or Call on 01902 675 835