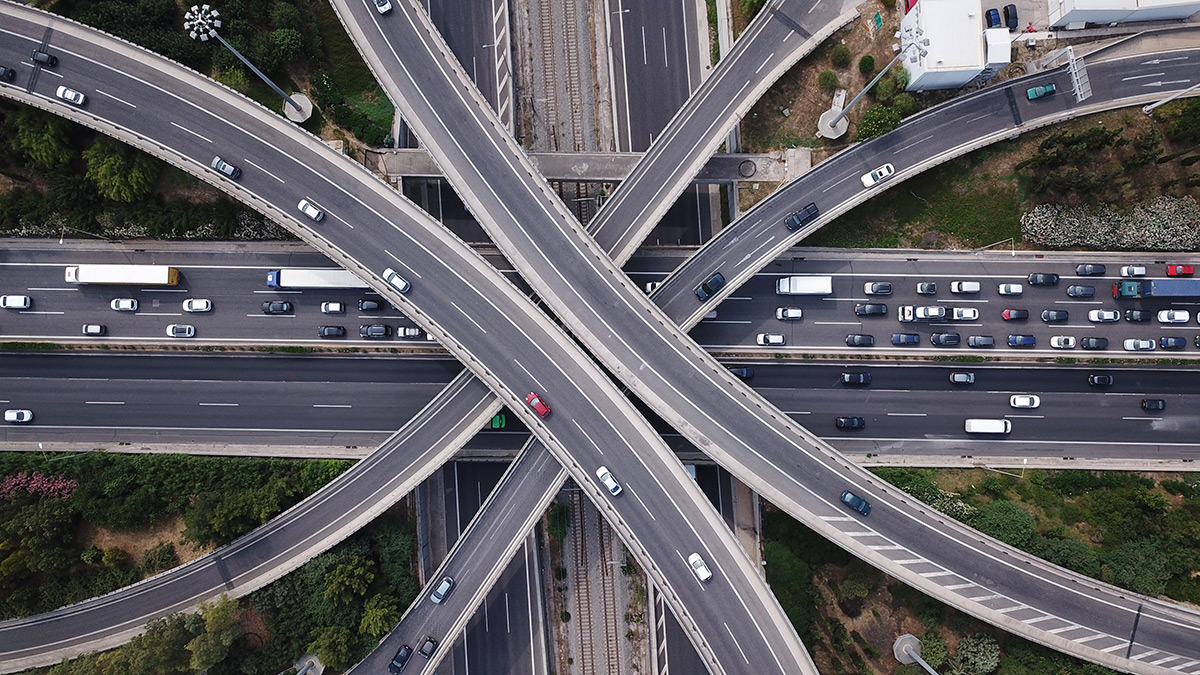 Why You Need an Efficient Logistics Network to Boost E-Commerce in 2020 and Beyond
Like many other sectors, transportation and logistics is currently confronting unprecedented change and like all change, this brings both risk and opportunity. From new technology and business models to market entrants and customer expectations, there are many ways that the sector could develop to meet these challenges.
The race is on to define the future of the logistics sector. Never has there been such a massive surge in people buying goods online. Never has there been such a demand for safe efficient logistics solutions.
Growth in the 2010s
From 2013 to 2019, the e-commerce sector observed tremendous growth. Such was the market penetration; e-commerce was lauded as the next major driver of economic development. A cultural shift in consumer spending behaviour from physical to online retailers, foreign investment, increasing per capita income and the tech-savvy generation were all key drivers in this growth.
In the US alone, the e-commerce industry boomed. At the start of the decade, e-commerce accounted for 7.2% of all retails sales and the industry was worth $165 billion. At the end of the 2010s, the US e-commerce sector was worth $517.4 billion and accounted for 16% of all retail sales.
The Coronavirus Effect
At the dawn of a new decade, it seemed that there was little that could cause market disruption. This, as we all now know, is not the case. The outbreak of Covid-19 has presented a challenge to the logistics sector. In the wake of lockdown, online purchasing has increased by 183%.
Not only that, 40% of people who bought essential items in-store and not online said that they found the experience to be less enjoyable. Whereas this could reflect the global psyche and how penetrating uncertainty has affected everyone, it could also be an indicator of a radical change in shopping habits – one that is set to continue as the new decade unfolds.
Industry experts have predicted that Covid-19 will permanently change consumer behaviour and spending habits, and this is something that is set to continue in our post-pandemic world.
The e-Commerce Marketplace
It has been estimated that by the end of 2021, there will be more than 2 billion people buying goods and services through e-commerce shops, with India taking the largest global market share. The Nasdaq Stock Market has predicted that by 2023, 91% of all purchases will me made online. It's safe to assume that online shopping isn't going anywhere.
In the US alone, there are 3.8 million e-commerce websites, with Shopify being the largest. The UK ranks second with approximately 300,000 websites. In 2019, the UK spent €200 billion online. China has the largest, and fastest growing, e-commerce market in the world, generating $1.9 trillion from online sales in 2019. The UK generates $142 billion.
The Reach and Importance of e-Commerce
The ongoing expansion and robust outlook of e-commerce has meant that the sector can positively affect whole commercial ecosystems through the creation of employment and entrepreneurship opportunities.
A recent global study found that for every job that is created by the e-commerce industry, three or four more jobs are created in downstream industries. Moreover, compared to some sectors, e-commerce is making an important contribution to gender equality with women enjoying parity with men in terms of employment opportunities and salaries.
Factors behind the e-commerce boom include the continuing growth of internet penetration and the  shift in consumer behaviour. Today, you can go online and buy practically anything you want. Much of the world, even territories' with historically no or limited access to the internet, today rely on online shopping to buy essentials.
The digital logistics ecosystem plays a vital role in the expansion of e-commerce business. The presence, success and growth depend on the capability and efficiency of nationwide digital logistics ecosystems.
Much of the information flow, product flow and capital information flow rely on efficient logistics. Should any aspect of the process become too costly or inefficient, or if a nationwide reach cannot be achieved, consumer confidence will dwindle – something that will negatively affect online shopping and, in a post-Covid-19 world, may cause customers to abandon online shopping in favour of physical purchasing. However, this is speculation as we still cannot estimate what the commercial ecosystem will look like in a post Covid-19 world.
A Digital Logistics Platform for e-Commerce
Poor logistics is one of the major growth inhibitors of e-commerce sector. This is especially prevalent in many developing markets, especially India. However, this can be countered by creating entrepreneurships and employment opportunities, such as e-commerce logistics ecosystems.
Such a platform can unlock great value for the sector, acting as an aggregator, collecting and distributing vital data to ensure swift, proficient services – something that's paramount in the current fragmented market. Some experts have suggested that platform should cater to on-demand requests, mirroring the model of companies like Uber.
Any national logistics platform could connect logistics companies with merchants. Availability of data such as price, services, visibility and network can greatly enhance merchant experience, and this will allow them to make better commercial decisions.
Private organisations and start-up entrepreneurs can play a vital role in creating a digital logistics platform that can then be scaled to meet the needs of merchants. Currently, there are numerous of logistics start-ups across the globe who aim to improve sector efficiency and merchant to consumer service. For instance, Carrggo in the US, is creating a robust logistics IT platform that will reduce the logistics costs for its clients and increase industry reliability and transparency.
Diversified Logistics Fleet
Diversified logistics fleets can ensure on-time delivery of products at competitive prices, whilst exploring different fleet services. Logistics companies still predominantly deliver goods by road, but other methods, such as flight, sea even drone deliveries could be explored.
Drones present a cost-effective and efficient means of delivering goods. Amazon is already employing drones to deliver packages through its Prime Air service. The only drawback is that there are obvious cargo limitations.
Aeroplanes have similar cargo carrying restrictions. Any digital platform could allow customers to place an order, logging all their details, including destination and the forecasted goods weight, then the right couriering service can be chosen. Should the weight exceed the aeroplane capacity, e-commerce logistics companies could transport the goods.
By offering diverse solutions, merchants can deliver products faster and more efficiently to customers, have a competitive edge and offer increasingly attractive prices.
Decentralisation of Warehouse Systems
Many centralised warehouse systems are likely to be expanded to create nationwide infrastructures through multiple hubs across varying locations. Leading e-commerce businesses should seek to take advantage of this because it allows merchants to guarantee swifter and more reliable delivery lead times.
This will benefit both commercial awareness and the consumer. With demand for certain products at an all time high and consumers being reliant on buying online, businesses need to create an infrastructure that can operate effectively in this environment.
Additionally, by decentralising warehouses systems across the UK and the world, new employment opportunities will be created, something that will benefit the economy and those who have lost their jobs because of Covid-19.
Smart Analytics
Utilising a tech-focused logistics ecosystem will create greater business efficiency, better customer care and greater customer satisfaction. With face-to-face consumer interaction limited, there is an added incentive for businesses to make sure that their online customer engagement is stellar.
GPS tracking is one of the core digital logistics innovations of the 2010s. Logistics companies can bolster their customer care exponentially by just keeping them informed of something as simple as when their goods have been despatched and when they're likely to be delivered. A swift, seamless and transparent service, one that leverages digital technology, will become more and more important as we navigate the post Covid-19 commercial landscape.
Business intelligence, big data and smart analytics in digital logistics is an e-commerce game changer. Real-time analytics, especially for goods in transit, has become what consumers are used to and desire and is more important than ever for logistics companies right now.
Efficient Logistics for Returns Management
One of the most challenging aspects for e-commerce merchants is returns management. In many cases in the UK and around the world, returns management is simply not as efficient as distribution.
However, managing returns is vital to brand awareness. Efficient returns policies encourage buyers and allow them to buy goods with the assurance that if they want to return a faulty purchase, they can do so without any trouble.
Having efficient e-commerce logistics which gives customers clear visibility and live tracking updates on any products they have returned should be built into the process. Without this logistics companies and consequently merchants will not be able to provide the desired high service levels to customers.
Your Logistics Network
The bottom line for logistics companies is that if you want to provide an efficient service today and, in the post, Covid-19 era, you need to optimise your strategies, processes and service offerings by creating an efficient logistics network.
If not, you may find yourself losing out to the competition at the very time that you really cannot afford to!