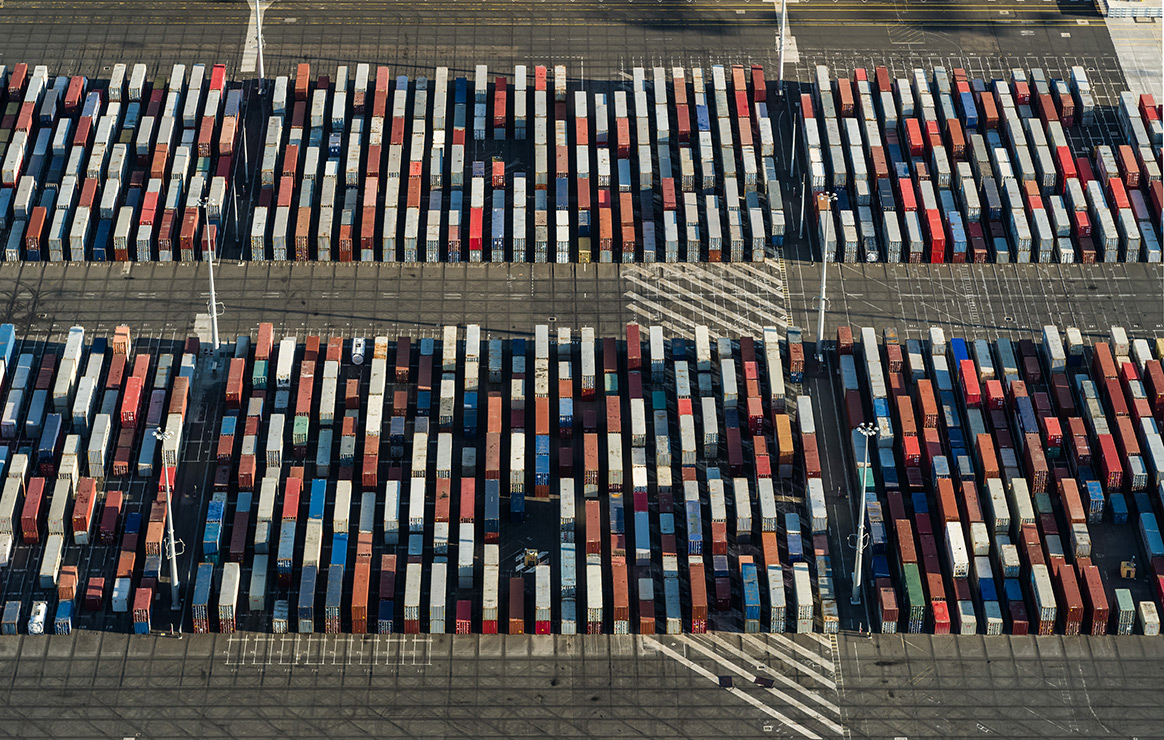 Warehouse Demand Bounces Back and Investor Demand Surges as Retailers Reset Supply Chains
The sharp drop in warehouse demand triggered by the coronavirus lockdown in March has officially turned a corner amid a consumer rush towards e-commerce spearheaded by Amazon's sprawling online expansion.
Shopping centre and high-street landlords may have been surveying the wreckage left by the coronavirus, but warehouse owners are faced with a different problem – how to deal with record demand.
With e-commerce sales booming, the rush for warehouse space, both small square footage decentralised hubs or larger centralised warehouses and distribution centres, is on. Unsurprisingly, Amazon has led the charge.
Amazon's Foothold in the Marketplace
Despite Covid-19 causing global uncertainty and amidst a spike in sales, Amazon added an eye-watering $600billion to its market capitalisation. To continue to provide that lauded service to its customers, Amazon has inked lease agreements on mammoth warehouses across the world. In the US alone, Amazon has committed to opening 33 new 'fulfilment centres' this year, an additional 35million square foot from Atlanta to Arizona.
Across the globe, Amazon has more than 175 fulfilment centres (warehouses distribution centres) where employees are tasked with packing and shipping orders quickly and efficiently. Using robotics, scanning machines and powerful digital infrastructure, Amazon can process millions of items in a single day.
Amazon has 13 locations across the UK, with notable locations in Manchester, Hemel Hempstead, Milton Keynes and Doncaster. Moreover, the US e-commerce giant is rumoured to be the incoming tenant of a 2.3 million square foot warehouse on the outskirts of London, according to leaked insider knowledge.
A Swift Reversal in Warehouse Demand
Following a quiet few months after the first wave of the coronavirus, investor take-up of logistics space in the UK hit record levels in the second quarter of the year despite much of the UK still being in lockdown. Amazon's sprawling expanse has investors sensing opportunity. The second quarter of 2020 saw UK logistics space hit record levels, according to property group CBRE.
In the US, short-term leasing has become an especially attractive option for businesses looking to re-align their corporate strategies in the wake of Covid-19. However, long-term leasing is still proving to be a popular option, with businesses increasing their inventories by 10% to circumvent the kind of shortages that the food retail sector experienced at the start of lockdown.
At the start of August, Segro, the dominant logistics company in the UK with a sizeable market share of Europe, announced that after a quiet few months during which the commercial landscape adjusted to Covid-19, investor demand for commercial property has soared. It's apparent any institutional investor open to commercial real estate has an opportunity to seize on the current merchant appetite for warehouse demand.
A Decade-Long Commercial Evolution
According to the Office of National Statistics (ONS) e-commerce accounted for 6.7% of all retail sales in the UK. In February 2020, one month before the Covid-19 outbreak, that figure had risen to 19%. By May 2020, 33% of all retail sales were made online.
In June 2020 at the height of lockdown, Amazon sales grew by 76% reaching an enormous $73.3billion. As an essential business selling high-demand products like toilet paper, surface cleaners and groceries, Walmart in the US has seen continuous growth throughout the pandemic both online and offline.
The accelerating growth of eCommerce, which typically requires three times as much storage space as the traditional distribution operations for physical stores, could increase warehouse demand by as much as 400 million square foot – and that's in the US alone!
As we navigate the economic fallout of the coronavirus, and with ongoing uncertainty penetrating most every single sector, UK investors see warehouses are one of the safest investment strategies. Many REITs, (Real Estate Investment Trusts – a company that owns and manages the property on behalf of shareholders) are seeking to diversify their portfolios. The strategy is further encouraged by low-interest rates.
An Evolving E-Commerce Future
Despite the boom in e-commerce retail, investment advisors are warning against an oversaturation of the e-commerce sector, with many believing that long-term many online retailers will not be able to compete with physical shopping.
Whilst purchases like cars, furniture, fine jewellery and fresh produce can be bought online, many consumers are still hesitant to put their hands in their pockets without seeing what they are buying their own eyes.
Fresh produce is obviously perishable, and with more than 22 million Covid-19 cases discovered around the world, some consumers want to know where the food they buy has been before purchasing. The aesthetics of cars and furniture can affect decision-making. Seeing a product in person could either sway or discourage buyers from making a purchase, which is why companies invest much in creating a shop or showroom ambience the promotes sales.
Then there's the issue of buyer experience which is especially important when buying products like jewellery. In fact, the 'experience is something that Tiffany & Co. has built its entire business model around. Take this away and some consumers may think that the fun and excitement will be taken away.
A New Dawn for Warehouses
It's likely that the e-commerce market share will dip as more and more physical stores begin to re-open. With face masks now being compulsory when shopping, consumers are becoming used to shopping in-store again.
However, regardless of shopping habits, it's clear that warehouse demand is increasing. Merchants are hoping to consolidate the spike in online sales into a growing trend in the coming months and years. This will increase the need for warehousing space and allow investment opportunities to flourish.
According to property group CBRE, for every £1billion spent online an additional 900,000 square feet of logistics space will be required. Commercial gains from e-commerce tenants far outweigh any losses from tenants with physical stores. Indeed, such is the resilience of logistics that Blackstone, the world's largest private property owner, has described logistics as the 'highest conviction' sector.
This is in stark contrast to properties like The Trafford Centre in Manchester that was historically where merchants wanted to have a shop owing to the sheer number of visitors. However, as consumer spending habits have evolved, with e-commerce taking a larger market share, combined with Covid-19, The Trafford Centre itself has gone into administration. Large shopping malls are no longer a viable investment opportunity. The rise of e-commerce heightened by Covid-19 has shifted the whole dynamic of how we shop.
In the US, dozens of shopping centres are being turned into industrial sites and Covid-19 will only accelerate the trend. Indeed, midway through August 2020, the Wall Street Journal reported that Amazon was in talks with a US department store owner to repurpose their stores as Amazon stores.
This should not be taken as an assumption that Amazon is on the cusp of homogenising every physical shopping location you can conceive, but as a sign that many people still prefer to shop on the high street than virtually.
Warehouse Demand Has Bounced Back
The sharp drop in warehouse demand triggered by the coronavirus lockdown may have felt daunting, even catastrophic to some merchants or investors in the spring, but as we inch ever closer to autumn there are opportunities abound.
Spearheaded by consumer spending online, the expansive of the world's largest online retailer, Amazon, and the need for increased warehouse space, it has never been more opportune to invest in warehousing.