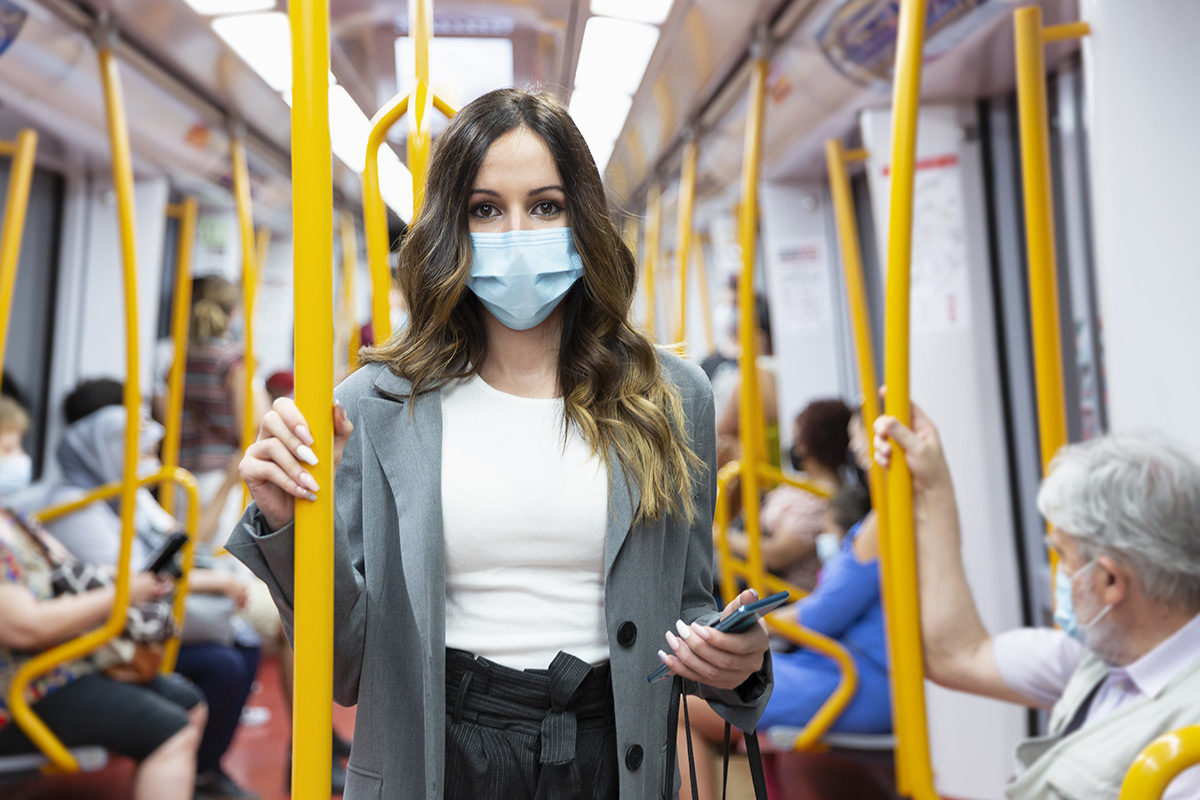 People Should Get Back on Trains & Buses Urges Transport Boss
Go-Ahead chief executive, David Brown, has urged ministers to encourage people to get back on public transport citing that it's 'absurd' to say that people can go into pubs and restaurants while erring on the side of caution when travelling on public transport. 
According to the latest transport figures, at the start of May 2020, at the height of lockdown, just 5% of people nationwide travelled the UK used the National Rail. 11% of people travelled via bus. Figures for 12th October – the latest available – showed that 33% of people in the UK used National Rail and 56% travelled by bus.
Whereas this shows an upswing in the number of people who feel comfortable travelling on public transport, the percentage is still well below previous years. If you want to keep up to date on figures, you can find them updated weekly on this link Report on Transport use during the pandemic.
Such changes in public transport habits can have a big impact on the UK Logistics Major Warehouse transportation sector.
The Coronavirus Effect
Many sectors have felt the brunt of the coronavirus. None more so than transport. As we strive to live in a post-Covid-19 world, it's clear that the sector needs to adapt to changing public needs and consumer opinions. 
The long-term effect of the pandemic is still unknown. However, what is understood is that the demand for transport services and the associated infrastructure will be influenced by multiple, conflicting factors. 
The potential for collaboration between private enterprise and local authorities to provide a transport service that empowers people to make choices as their needs evolve is clear. There is scope to make our transport ecosystems more sustainable, economic, and efficient, providing lasting, positive effects on the economy, the environment and society.
Contradicting Opinions
Over the last seven months, the UK has been in unchartered territory. Not since the Spanish influenza outbreak of 1918 has society experience such a fundamental upheaval. Neither the UK government, heads of industry or academics can be blamed for not knowing exactly how to overcome the Covid-19 crisis.
The UK government may have been guilty of sending mixed messages but can only be made based on the data available at the time. However, what has been clear throughout the whole pandemic though is the UK government's insistence of continuing the norm as much as possible. 
This has been continually stressed by Boris Johnson who, only last month, allowed students to return to university for the autumn terms. Businesses have been allowed to re-open, albeit with social distancing measures in place and socialising rules have been relaxed and tightened depending on the virulence of the virus.
This issue of encouraging people from socialising in pubs and restaurants, curfew or not, whilst discouraging people from frequently using public transport, however, does seem something of a contentious. However, we mustn't forget that a fair chunk of the economy relies on public spending, and the hospitality sector plays a large part in this. 
The Frustration of Rail Operators
Rail operators have been privately frustrated with the government's reserved approach to declare rail travel safe. It's understandable given that rail travel often includes people travelling for good amounts of time in a confined space – an environment that is a petri dish for a Covid-19 outbreak – but isn't that the same in pubs and restaurants?
The public took to heart the government's calls to avoid public transport during the outbreak of the pandemic, an ethos that has persisted over the last seven months. The transport industry has also unsuccessfully lobbied for the sector to introduce schemes to 'eat out to help out' which offered taxpayer subsidiaries to help the hospitality sector.
A study by the Rail Safety and Standards Board found that there was less than a 0.01% chance of passengers catching Covid-19 from an hour-long journey in a train carriage, even sharing a carriage with passengers who were not wearing facemasks. Despite this, the overwhelming consumer opinion has been to largely abstain from public travel. 
The Regional Bus Market
Bus companies in England were given a £400 million bailout by the UK government back in April 2020. The motive for this was to ensure that NHS frontline staff were able to get to and from work. This has been instrumental in securing the solvency of the regional bus market. Rail transport was afforded no such handout.
Go-Ahead chief executive, David Brown has said that the transport group's failing business has been affected by the falling passenger numbers of their regional bus market. Go-Ahead did create on-demand bus service where passengers pay a fare of just £2.50 for a service that isn't limited by routes, however, this was ultimately unsuccessful. 
However, this experiment did demonstrate though that the sector's willingness to consider tailored services to passengers as a means of encouraging more people to travel by bus. 
The Psychological Effect of the Pandemic 
One factor that should be considered is the psychological effects of the pandemic. More and more people are feeling isolated from friends and loved ones, deprived of the important need to socialise with others. 
This is likely to be one of the reasons why after the initial lockdown was lifted, many people across the UK started, and continue, to swarm in pubs and restaurants, despite the risks of infection. This has caused alarm with leading political and healthcare tsars who advocate for a more cautious approach to socialising. 
Whatever the reason, a consistent message from the government – with cast iron legislation – is needed so that sectors like transport and hospitality know-how to operate. Enforcing the legislation will be difficult, but it certainly isn't something that's impossible.
The Takeaway 
In the end, people commuting to work will always need access to public transport. Evolution of services, one that meets government guidelines whilst allowing established businesses to operate to their business model is something that must be agreed upon. 
The willingness of the travel sector to offer flexible on-demand services is a step in the right direction, however further negotiations and better communication between the UK government and leading Logistics and Major Warehousing industry figureheads will be needed to make decisions that meet the needs of the public and businesses.