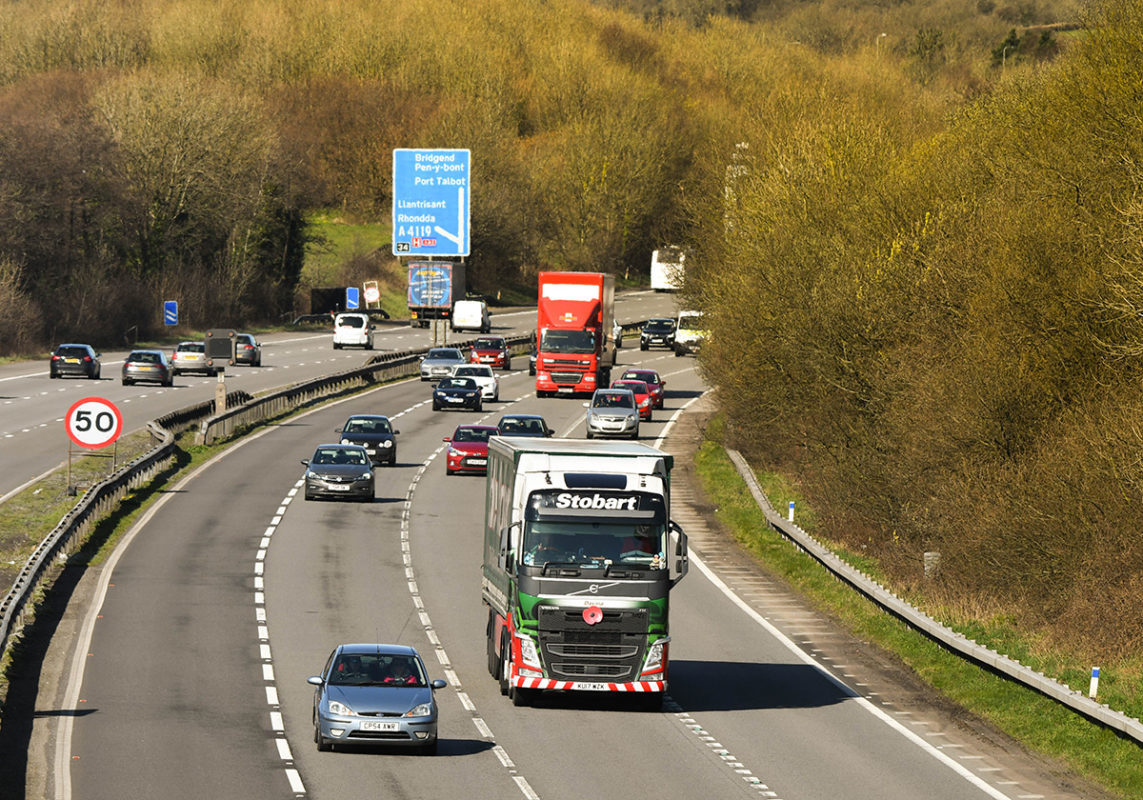 Boris Johnson Calls for an Independent Review of Britain's Transport Network
In a move that aims to strengthen the UK's transport infrastructure, in October the Prime Minister, Boris Johnson, has launched an independent review that will identify ways of improving connections across the whole of Great Britain and Northern Ireland. 
A key part of the Conservative Party's 2019 manifesto, Boris Johnson promised to invest £100 billion in additional infrastructure spending on roads, rail, and other responsible investments that, the Prime Minister hoped would 'repair and refurbish the fabric of our country and generate growth.' 
The independent review is the first step in which the Prime Minister hopes will bring more equality and prosperity for people living in all areas of the UK.
Key Transport Manifesto Pledges 
Whilst campaigning during the 2019 election, the Prime Minister spoke of the 'firm commitment to build Northern Powerhouse Rail to better connect Leeds and Manchester'. Once that infrastructure had been completed, to focus on improving the transport links in Liverpool, Tees Valley, Hull, Sheffield, and Newcastle.
However, the Prime Minister was not content with merely improving transport links in the northwest. He pledged a 'Midlands Rail Hub' that would strengthen links between Birmingham, Coventry, Derby, Hereford, Leicester, Nottingham, and Worcester, improving train connections to the south-west and East Anglia. 
The manifesto deliberately mentioned Fleetwood in Lancashire and Willenhall in Staffordshire towns 'that have suffered permanent disadvantage since they were removed from the rail network.' The goal is to create a simple, more effective rail system that allows economically marginalised areas of the UK to benefit from improved transport which, in-turn would bring more opportunities to people living in these areas. 
What the Review Will Focus On
Led by Sir Peter Hendy, chairman of Network Rail, the independent review will focus on not only improving connections across England, Wales and Northern Ireland but creating new ones to bring communities together – and create more aforementioned opportunities. 
Working closely with local authorities and devolved administrations, which aim to decentralise the nationwide political and economic influence in favour of allowing local authorities to make more decisions for the people who live there, the review will review rail, road, air and sea links and provide independent and honest advice on how to improve the quality and availability of transport links across the UK. The review will report its findings in Summer 2021. 
What Will Be Examined
Exploring the practicality, demand, and cost of a new fixed-line between Great Britain and Northern Ireland 

Boast the road and rail links to Scotland 

Reducing journey times for North Wales by reviewing the Welsh railway network 

Improving countrywide major road links, for instance, the A1

Reviewing air links within the UK
What Have Leading Proponents of the Review Said?
Boris Johnson has long waxed lyrical about his belief in the project, believing the UK to be the greatest political partnership in the world and that this demands transport links between the nations to reflect their strong historic bonds. 
The Prime Minister believes quality transport links to be the key to making sure that everyone has equal access to educations, jobs, and housing, helping businesses to thrive whilst addressing the nationwide rebalancing of opportunity. 
He has also stated that rebuilding the country in the wake of the coronavirus is a priority and that 'this review 'will help to make sure that we have the right connections to support, sustain and strengthen our communities.' 
Transport Secretary, Grant Shapps has also spoken in favour of the review saying that 'connecting our towns, cities and communities through better transport links is at the heart of the government's work to fuel our economic recovery'. He goes on to state that 'we need to look at how we can improve the transport landscape across the UK to improve people's access to work and education and to bring communities together.' 
The review was further reinforced by Chairman, Sir Peter Hendy CBE who said, 'connectivity drives economic growth, jobs and housing' and 'improving links across the UK will be of benefit to everyone' and 'I'm pleased to lead this.' 
Future Improvements
Although bringing communities together and improving rail, road and air links is the primary purpose of the independent review, larger transport improvements will also be discussed.
The viability of integrating future technologies to enhance almost every area of transportation will be discussed. High-speed rail networks, based on the model of Japan's Shinkansen bullet train, continue to generate tremendous interest all around the globe – and the UK is no different. 
In February 2020, Boris Johnson announced that the UK government is officially looking into the possibility of using magnetic levitation trains, capable of reaching speeds of 218 mph as a future transport option. 
Other innovations that could be up for discussion amongst the committee include an iris information system for railway staff that is being developed at John Moores University and will enhance communication and help passengers to make better travel decisions. 
However, despite these exciting potential technological innovations, Sir Peter Hendy CBE has said the initial recommendation will be focused on improving general infrastructure and connections across the UK whilst identifying opportunities to help build communities and create jobs quicker for people. 
The Takeaway
This major independent review of the UK's transport links is the first step to improving opportunities and bringing communities closer together. This will also have a positive impact on the UK road freight transport industry, helping to improve journey times and decrease costs for major warehouse and logistics hubs. Working with devolved administrations in Scotland, Wales and Northern Ireland demonstrates a joint commitment between nations to better people's lives. 
Providing independent, honest advice on a wide variety of proposed options to improve the quality and availability of the nation's transport links will help to strengthen the UK and generate growth across all areas.