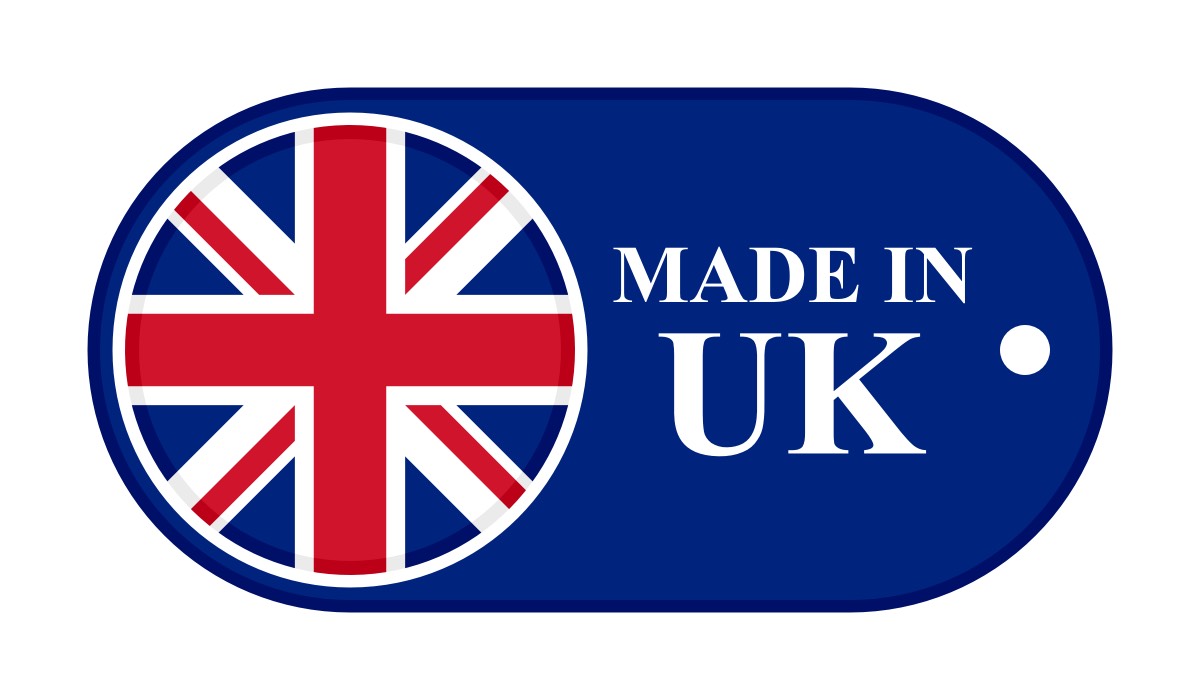 Lockdown Is Being Eased… And UK Manufacturing Is Growing at the Fastest Rate in Almost 30 Years!
The IHS/Markit/CPS Manufacturing Purchasing Managers' Index (PMI) reached a record high in of 65.6 in May, an increase from 60.9 in April. Any figure above 50 indicates economic growth – April's was the highest since records began in 1992.
This shouldn't come as little surprise to anyone. UK impact of the Covid vaccine has raised economic hopes for a rapid return to normality later this year. Optimism is high amongst manufacturing employers as looser restrictions mean that a rapid return to pre-pandemic normality is achievable. Expect employers to invest heavily in manpower in the coming months.
This represents a dramatic – and welcomed – turnaround. At the start of 2021, the manufacturing sector slowed sharply. Output growth eased and new orders fell. Supply chains faced disruptions caused by Covid-19 restrictions and transport delays (most notably at ports which had long been anticipated because of the Brexit transition period.)
This, however, could be interpreted as an anomaly, one that was brought about by unmitigated circumstances. Now that the Brexit transition period has elapsed and lockdown restrictions are being lifted, the future of manufacturing supply chains is looking very bright.
The Economic Outlook
In in the latter part of 2020, the UK experienced the fastest rate of redundancies on record. Today there's still more than 4.7 million people furloughed; however, UK employment rate fell to 4.9% in April 2021, despite Covid-19 restrictions.
Some economists have cautioned that further action will be needed to support the labour market, particularly for young people, and that any true unemployment estimate will only come to light once the furlough scheme ends. However, there is every sign that the manufacturing sector will, as much as possible, be shielded from any economic downturn.
Suren Thiru, head of economics at the British Chamber of Commerce, has said that businesses will need supporting in the long-term, advising that a temporary cut in national insurance contributions as part of any economic recovery. The key term in Thiru's statement is long-term and what we must remember is that historically predicting economic outlooks is fraught with misnomers.
What cannot be forgotten is that statistics have shown that the UK job market is stabilising – in part due to the successful vaccine rollout – something that has been evidenced by the record number of new export businesses.
Manufacturing and – more notably – supply chain flexibility is at the very heart of any economic recovery from both Covid-19 and Brexit. Commercial services, like those provided by Chase Equipment are spearheading the economic recovery and will, undoubtedly, be integral to any strong economic recovery. This is especially evident when you consider that 31% of the UK's GDP comes from imports and 30% of the UK's GDP comes from exports.
Manufacturing Demand Continues to Soar
After the overwhelmingly uncertain outlook at best of 2020, manufacturing confidence is at an all-time high – and is something that has been driven by an increase in consumer demand. This is terrific news for supply chains that we hit the hardest by Covid.
Simon Jonsson, head of industrial projects at KPMG UK, has said that although optimism is high, there is a danger of not looking to the long-term. Jonsson points to France and Germany who are witnessing similar levels of product demand which is causing supply chain bottlenecks.
Group director of the Chartered Institute of Procurement & Supply, Duncan Brook, said that 'we haven't seen this level of price inflation on materials for decades' and that supply chain manufacturers may face a 'squeeze' on deliveries and are therefore increasing their stock levels which will inflate costs.
Yet despite these opinions, manufacturing demand continues to soar. Forecasting is just that. Forecasting. It's educated guesswork. We're not claiming that Jonsson or Brook, are right or wrong. However, the larger issue here is that there is a concerted effort to make sure that open loop supply chains are able to recover very quickly from the disruption that pandemic and Brexit have caused.
Of course, supply chains cannot promote operational efficiency without logistics solutions like mobile yard ramps, loading bay equipment and goods lifts. This means that a business services like those provided by Chase Equipment will be integral to prevent bottlenecks and a seamless supply chain operation.
Are We on the Cusp of an Unprecedented Manufacturing Boom?
Whereas predicting the economic recovery from Covid-19 hasn't been without its false starts, the manufacturing boom is vital to stimulating the UK economy. Last summer, Bank of England chief economist, Andy Haldane, predicted a V-shaped recovery (a swift slide followed by a sharp recovery) and, whereas we now know that this was a mite ambitious, the manufacturing boom is a clear indication that the UK economy is recovering sharply from the pandemic.
Haldane stood by his claim and in February, bolstered by the strong performance of the manufacturing sector, Haldane's predicted V-shaped recovery may not be too ambitious after all. As an example, April 2021 saw new car registrations of private, fleet and business vehicles in the UK jump from 4,321 to 141,583 – rising 3,176.6% when compared to April 2020.
Much of the massive rise in demand for new cars has been attributed to the economies of the Far East which have obviously re-opened. However, UK demand for new vehicles has also contributed to the biggest production rise in three decades. The only caveat to this is that such a sharp rise has resulted in manufacturers struggling to meet the demand – which has obviously resulted in a rise in recruiting and sourcing the raw materials needed for production.
So, are we on the cusp of an unprecedented manufacturing boom? Well, all signs point to yes. However, some economists have chosen to err on the side of caution.
Demand for products – and reliable supply chains to help bring those products to market – is surging. However, what's become clear is that innovation will be needed to create seamless supply chains.
Expect an industry-wide shift towards manufacturing innovation in the coming years. Localised production and digitisation of the factory floor will become just as integral to commercial longevity as the prevention of supply chain bottlenecks by using mobile yard ramps, loading bay equipment and goods lifts and, like many other sectors, sustainability will become a large part of commercial operations.
What's clear is that there is steely determination for solutions that minimise disruption whilst optimising operations to create a seamless supply chain – one that will prove to be robust regardless of any economic outlook.
Change is afoot. But it's change for the better. All signs point to a positive outlook for the UK manufacturing sector.