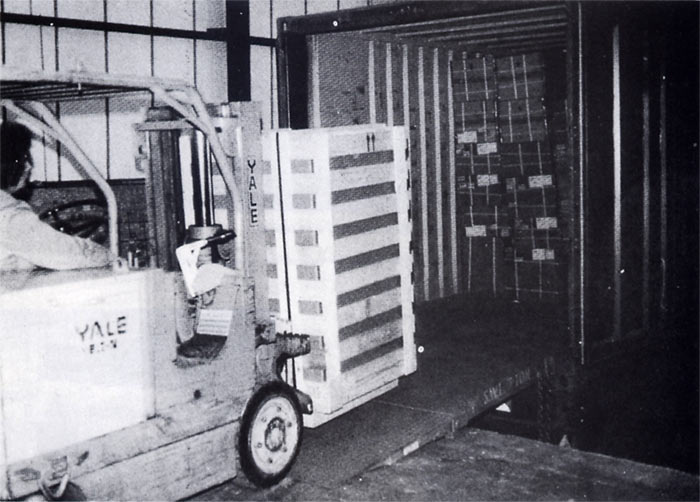 Chase Equipment – From Humble Beginnings To Market Leaders In Materials Handling Solutions
Starting Small
Formed in 1923, Chase Equipment was born in Byfleet in Surrey and moved to West Midlands in early 90s. Right in the central trading hub for the UK, the company offered support for merchants and traders in the transportation of a wide range of materials.
With the Midlands as the vital heartbeat of UK trade the company was key in the provision of workable equipment to handle the full range of goods as specified by clients.
Keeping Pace
One of the first companies in the logistics and handling industry, Chase became known as a dependable partner and a key player in the design and installation of custom made equipment.
As transportation methods have changed so the company has adapted and pioneered new, practical and industry leading solutions.
The full range of company products indicates that Chase understand the need for flexibility to cater to customer needs. The unrivalled range of mobile yard ramps illustrate perfect the commitment to customer needs in a constantly changing marketplace.
Setting The Standard
Dwelling on success can be a recipe for disaster unless balanced with a comprehensive understanding of current and future developments. The company has constantly been of the pulse of the industry and provided products to cater to demand.
Right now, the Chase product range encompasses everything from goods lifts and scissor lifts, modular docking systems and mobile dock ramps to dock shelters and industrial doors.
Customers can further be confident as the industry required new solutions, that Chase will be on hand to satisfy the market.
Breaking New Ground
In 2000, Chase Mobility was formed. This company quickly became and remains a market leader in bespoke DDA disabled access lifts.
In response to long overdue legislation for disabled access and from Chase expertise in the scissor lift range, the full range of products not only comply with but exceed all mobility regulations.
Constantly Evolving
Due to the prominence of the company, Chase Equipment is the first choice for bespoke materials handling solutions.
Whether it be to cope with unprecedented load demands, planning regulations or enhanced security concerns, the technical team will provide an affordable and practical solution to any access or materials handling problem.
Focused On Safety
Personnel and client safety have never been more important and Chase is a key ally in this field.
The company has full health and safety accreditation from SafeContractor and Altius. Constant health and safety reviews and external audits provide full peace of mind for clients along with comprehensive risk and method statements for all installations.
Here For The Long Term
The company is committed to reduce expensive downtime costs and provide in and out of hours response nationwide.
For full peace of mind, we recommend service contracts but are equally responsive to one-off servicing and repair.
Chase has a full team of time-served engineers on standby to keep customer operations running smoothly and continuously. They cover all aspects of the materials handling process from mobile loading ramps to docks and doors right through to shelters, lighting and levellers.